What You'll Need:
-Laptop, Tablet or Smart TV to connect to this page to show Jessy's Story (below) and read supplementary text.
-Scissors
-Small saucepan with lid
-Measuring cups
-Pens
-Spotify account to play the Playlist (it's free!)
Party Itinerary: Just a loose guide to keep you on track. You're welcome to stretch things out a bit and mix it up if you'd like. It's your Party!
00:00-0:20 Mingle, Snack, and Introduce each other (and crank up the Spotify Playlist!)
0:20-0:35 Watch Jessy's Story (below) and read supplementary material aloud
Supplementary Text to be read aloud after the video:
Jessy has 5 children after one passed away last year. She is 48 years old. She encountered many challenges before coming to Clothed in Hope. She would go out to forage for food, only managing to find enough for one meal a day. She didn't have any business or source of income after she was left by her husband early in her marriage. When Amy (CiH founder) moved to Zambia to launch CiH, Jessy was one of the first students to join the skills training class to learn sewing and small business management. When Jessy goes to the Chikondi Community Center, she is excited to see her friends there, ones she met when her class started in 2012. They are all so happy to have a place to come together to be a community for each other, a safe place from all of the oppression and challenges outside those 4 walls. In the class, she started learning quickly. She would show her friends what she was learning, and more students would sign up to join the class. The growth has been organic and powerful from the very beginning, as past students like Jessy want so badly for her friends and neighbors to have a shot at this life-changing opportunity. Students who come to our program learn marketable skills, how to sew bags and dresses to sell to local customers to run their own businesses. After Jessy completed her training in 2014, graduating with a Diploma in Sewing and Fashion Design, she started taking her business seriously. She used the money she earned from making handbags for customers and invested it into a new business: block making. She bought a truckload of sand, bags of cement, and a block-making machine. Cement blocks are what all of the houses are made of in the Ng'ombe Compound. She saw a need in her community, and wanted to take advantage of it with her newfound business skills. Jessy saw her profits rise quickly. She was so excited! Instead of spending that money on herself, she invested it again on a third business. She built an addition onto her house with the blocks she was making and opened a salon (pronounced "saloon" in Zambia). She bought hair dryers and products to open her shop to the public. She has since handed it off to her daughter so that her entire family could experience the HOPE and success of Jessy's hard work. "Because of Clothed in Hope, I am dreaming bigger," says Jessy, who didn't even know what the word "profit" meant back in 2012 and is now running 3 successful small businesses in her community. She is so proud of herself and thankful for this opportunity. "Thank you for supporting Clothed in Hope."
0:35-1:10 Make Nshima
1:10-1:35 Make Braided Wrap Bracelets
1:35-1:45 Pass out stories to read aloud. Invite women to share their connections and thoughts.
1:45-2:00 Wrap up + the Invitation (in printed materials)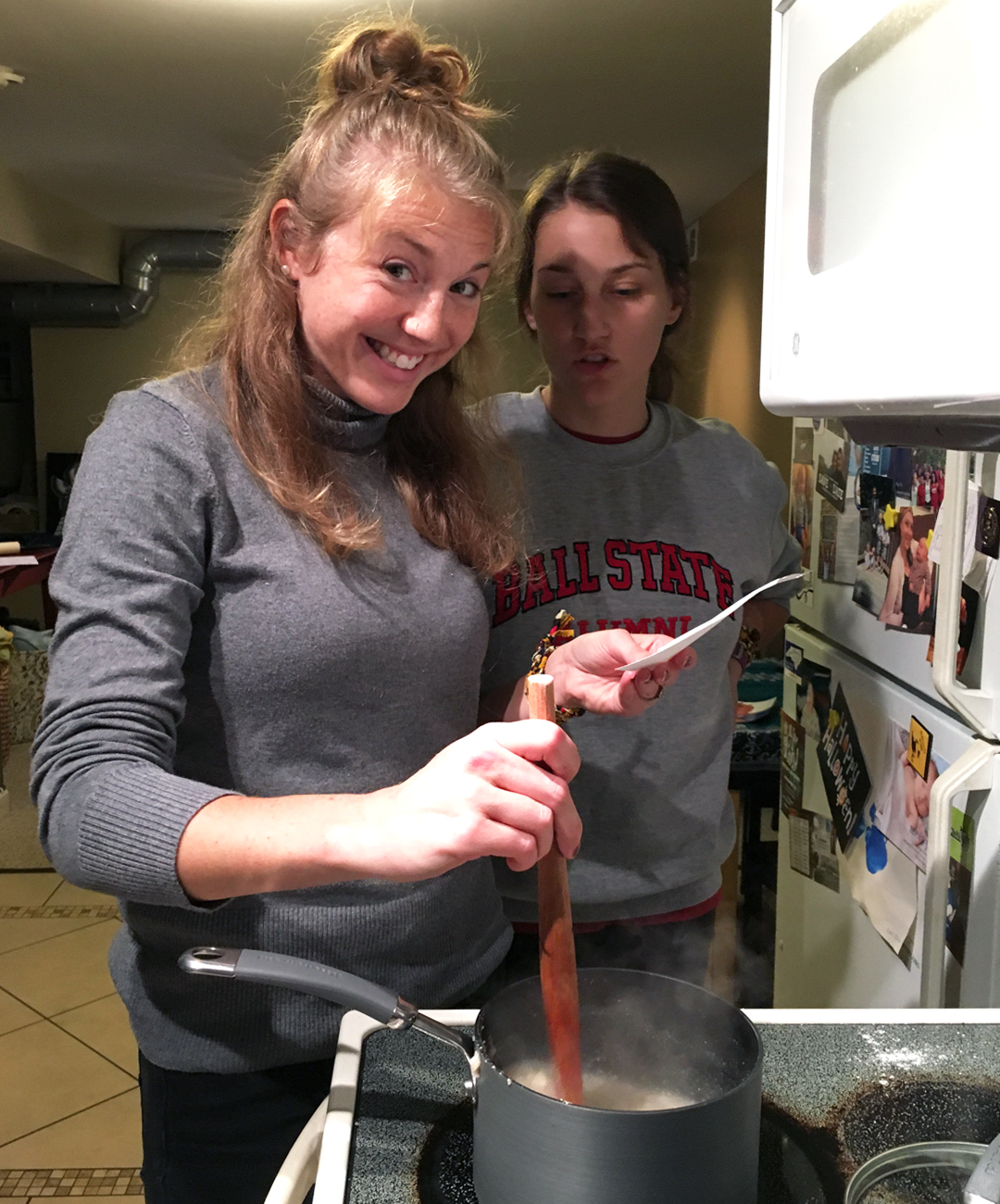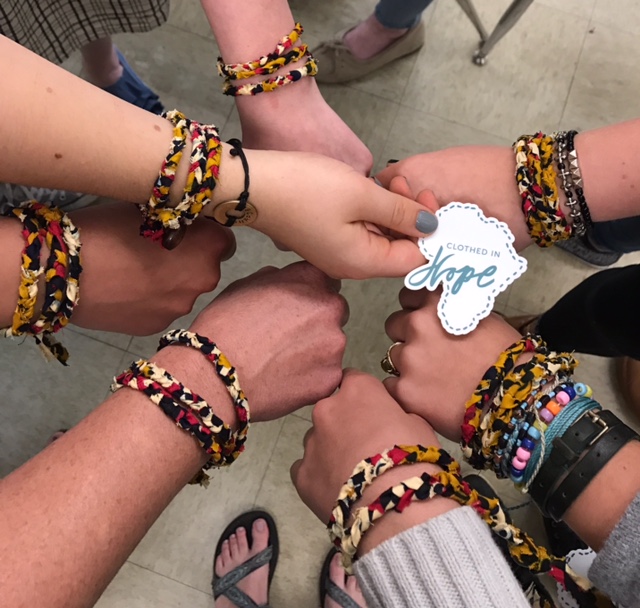 Submit your party photos to info@clothedinhope.org to be featured here